YES Ski & Snowboard Improvement Wanaka
Stay in picturesque Wanaka and enjoy the challenge of Treble Cone with the YES team for 2 weeks every August.
Located on New Zealand's South Island, Wanaka is central to 4 ski fields, and home to the famous Treble Cone ski area - making Wanaka the perfect location to host ski training courses.
With unrivalled off-piste powder skiing, Treble Cone has more intermediate & advanced terrain than any other South Island ski area, enabling ski improvement program participants to hone their skills on some of the most challenging terrain available, including the extreme "Motatapu Chutes".
Located in the Southern Hemisphere, Wanaka is uniquely positioned to offer ski training courses when its northern hemisphere counterparts are enjoying their summer months - so course participants can schedule their training programs to complement their regular winter season cycles.
The YES Wanaka program runs for two weeks, you can choose to join one week or make it a real ski vacation and join the group for two. The arrival and departure day is Saturday. The majority of our clients stay 2 weeks to benefit from the weekend rest and to practice the things that they learned the week prior. You are then able to capitalize on these improvements and make even greater progress towards achieving your goals.
Full Program Inclusions
You can also choose to just book individual weeks - each week the full program includes:
7 nights accommodation at the Edgewater Resort
1 guiding day
4 instruction days
5 day lift ticket
5 day mountain transfers
a group dinner at a local restaurant on the Tuesday night.
Note that transfers from Queenstown are not included.
Instruction Only Inclusions
For those who have arranged their own accommodation YES also offer packages without accommodation. Instruction only includes:
1 guiding day
4 instruction days
a group dinner at a local restaurant on the Tuesday night.
You can also choose to add 5 day lift ticket or 5 day mountain transfers or both!
Each one week program starts and finishes on a Saturday.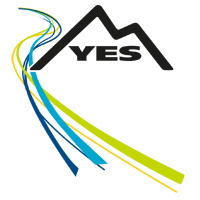 Just Say YES!
The YES Improvement team is comprised of top level instructors and behind-the-scenes staff who will ensure that your time with YES is memorable and trouble-free. YES Tours offer ski improvement and instructor training in Whistler Blackcomb, New Zealand and Niseko.
A YES program will deliver that extra edge to guarantee you reach your goals, or stay 4 to 11 weeks in Whistler and earn your place as a fully certified ski instructor and land yourself that dream job. The YES Instructor Program will lift your skills to the Canadian Instructor Levels. If you are interested in instructing as a vocation, or simply desire the technical knowledge and ability, a Yes Instructor program is for you.
Ask a Consultant
Tired of searching? Speak to a friendly snow specialist. Call: 1300 SKI SKI OR click below to send us a message
Send message
Win a Trip
For your chance to win an amazing trip to Aspen Snowmass, simply complete the online entry form.
Enter to Win!
Sign me up to VIP deals
Get The very best deals straight to your inbox!