Ski & Snowboard Instructor Courses
For anyone seeking employment in the ski fields as a qualified ski instructor the first thing you need to do is get qualified. Travelplan Ski Holidays offer a range of Instructor Training Courses and Ski/Board Improvement programs at various ski resorts around the world that will help you on your way.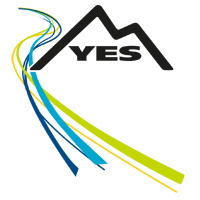 YES Ski and Snowboard Instructor Courses
YES Shreducation
YES offers the widest range of instructor training programs in the world. We have been in the Ski Instructor training business for over 20 years and have certified over 3,000 clients. When choosing your GAP year or career break program it is important to ensure that you are gaining not only the right certifications, but the right training and inclusions that suit your desires and goals. YES is so much more than just a program, its a community!
Ask a Consultant
Tired of searching? Speak to a friendly snow specialist. Call: 1300 SKI SKI OR click below to send us a message
Send message
Win a Trip
For your chance to win an amazing trip to Aspen Snowmass, simply complete the online entry form.
Enter to Win!
Sign me up to VIP deals
Get The very best deals straight to your inbox!