Conferences at Ski Resorts
Travelplan Ski Holidays offer a range of conferences for professionals in some of the world's best ski resorts. Providing you with a unique opportunity to Learn, Save & Ski.
Combining your professional educational needs and your ski holiday can be a great way to save money. Over the years Travelplan have offered a range of specially designed conferences at ski resorts such as Aspen, Fernie, Whistler-Backcomb, Sun Peaks & now Steamboat that ensure you maximize you skiing time whilst you learn.
Conferences In The U.S.A
Australian Accountants, Lawyers & Directors Conference - Aspen, 2020
The Gant Aspen, Colorado
January 7 to January 14, 2020.
Conference Overview
Recognised as one of the best in its field, The Australian Accountants, Lawyers and Directors Conference will emulate the high standard of professional content and relaxed friendly environment of previous conferences. The Conference provides a great opportunity to compensate families for the disruption caused by the demands of the busy professional and commercial life.
Numbers are limited and places will be allocated strictly in order of receipt of deposit payment.
Your family can be actively or passively involved in various aspects of the program. Early registration is highly recommended.
Suggested Accommodation Options
The Gant - Regarded as one of Aspen's finest condominium properties The Gant provides guests with first class accommodations located in a tranquil setting at the foot of Aspen Mountain.
The Limelight Hotel - The Limelight Hotel is a luxury leisure hotel in Aspen offering a great central location beside Ruby Park Bus Terminal. With accommodations ranging from deluxe rooms with kitchenettes to luxurious 1 and 2 bedroom apartments with full kitchens, fireplaces and balconies with incredible views.
Conferences In Canada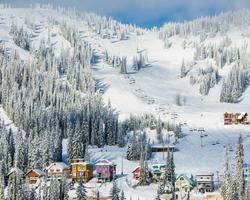 Advanced Professional Education Conference - Silver Star, 2020
Silver Star Conference Centre
January 6 to January 14, 2020.
Conference Overview
For all professionals and business people - planning, stategy, marketing, medicine, governance and more.
Conferences and Heli-Skiing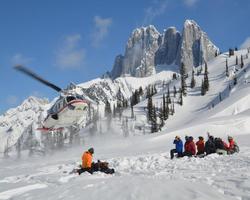 Lightbox Critical Care Imaging Interpretation - CMH Bugaboos, 2020
A comprehensive overview of X-Ray, Ultrasound, CT and MRI imaging interpretation of commonly encountered disease in the critical care setting.
All lectures are presented by radiologists, specialists in the field of medical imaging. The course will run from March 23 to 27, 2020.
Conference Venue: CMH Bugaboo Lodge - Canada
Conferences In Japan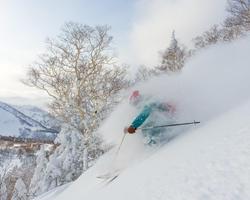 Lightbox CT - Acute Interpretation in Physiotherapy Essentials - Janueary 27 to 29, 2020. Niseko - Japan
CT - Acute Medical and Surgical Interpretation
This course is held in conjunction with the 'Emergency X-Ray Interpretation' course. Interactive multimedia live group sessions are undertaken with lectures. The goal of the course is to provide Physiotherapists with the knowledge and confidence to recognise radiographic patterns of trauma and injury commonly encountered in clinical practice.
All lectures are developed by radiologists, specialists in the field of medical imaging.
Conference Venue: Hirafu 188 Niseko - Japan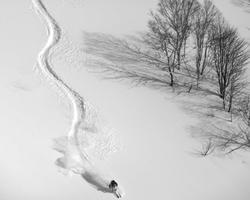 AMGFE 2020 Conference at The Niseko Hilton Village February 1 to 8, 2020
The Australasian Medical Graduates for Further Edu-cation
The Australasian Medical Graduates for Further Edu-cation is an Adelaide, Australia based postgraduate education faculty founded in 1974 by a group who also had a passion for skiing. It has now become international, as the Conference attracts medical graduates of all disciplines from around the globe.
Conference Venue: The Niseko Hilton Village
Conference Includes
7 night stay
breakfast daily
5 x conference sessions from 5pm to 8pm
5 group dinners
Ask a Consultant
Tired of searching? Speak to a friendly snow specialist. Call: 1300 SKI SKI OR click below to send us a message
Send message
Win a Trip
For your chance to win an amazing trip to Aspen Snowmass, simply complete the online entry form.
Enter to Win!
Sign me up to VIP deals
Get The very best deals straight to your inbox!